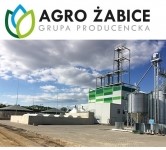 Construction of agricultural distillery and biogas plant has started in 2015. We installed equipment for preparation material to the propagation and fermentation technological line. Distillation line has been adjusted to structure to develope space for fittings and armatures like 100HSP pumps, collectoring tanks, heat exchanger WWZ, mixers and pipe lines. Construction of biogas plant connected to distillery was carried out at the same time. The main object are the two radial fermenters with heating coil and MWS mixers to homogenousing mixture inside. Obtained biogas is puryfing from contamination and transporting to the scrubber.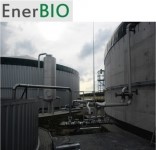 The Biogas plant in Kutno City has started at the beggining of the 2015. Installation is composed of four fermenters and supporting equipments like scrubber and collector tanks. Biogas plant is connected to the granulation line receiving biomass granules.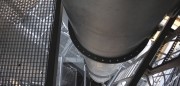 The construction of an agricultural distillery in Dąbrowica was made in 2014. The project includes production columns and supporting equipment, connecting with piping lines, installing fittings and fixtures with autiomatics.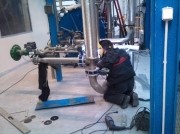 Design work has started at the end of 2011, to start installing equipments in 2015. Production line has system of heat recovery from technological processess. Our scope of work consisted design, contruction and installation of pipe lines and section for fermentation and mashing in pumps.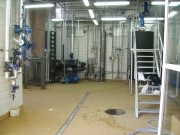 At the turn of 2010 and 2011 r done a complete line of distillation with a capacity of up to 1,200 liters of ethanol with a capacity of 96% per hour at Inter Yeast in Krosniewice.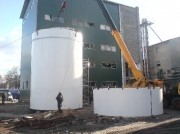 In 2008 we made for the company BGW Rąbczyn distillery fermentation department, consisting of five fermentation tanks with a capacity of 300m ? kaźdy.Wraz of them delivered a set of circulators of our production (PS 200), and screw pumps 100HSP the other branches.